I feel like I've tried almost every lube out there, and I think I've finally found the ultimate, well almost...
Überlube - it feels incredible on your skin, a tiny bit goes a long way, and most importantly it doesn't dry out or get sticky. It doesn't have a smell or taste, and it doesn't stain fabrics. It works fantastically well for masturbating, a hand job, penis in vagina, and anal sex.
It is a silicone based product, with a very minimal ingredient list - Dimethicone, dimethiconal, cyclomethicone, tocopheryl acetate (vitamin e). And as a plus, the added vitamin E leaves your skin feeling conditioned. It comes in beautiful packaging, something you would have no problem leaving on your nightstand.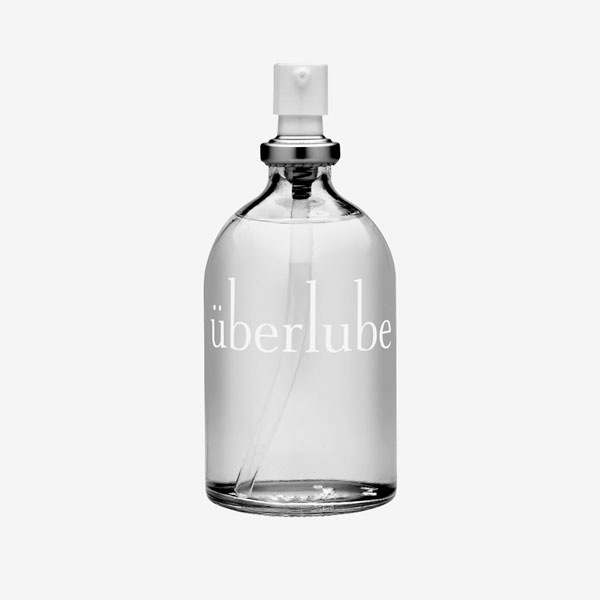 The only downsides? As it is silicone it is not recommended to be used with silicone toys. I've never personally had a problem, but the toy manufacturers say that silicone lube can break down the surface of silicone toys, and you should use a water based lubricant instead. It does work really well with other toys though, including plastic, steel and glass.
The other downside is the cost, it isn't cheap. Amazon is currently selling it for $28 for just 3.38oz. That's a lot.
The good news, is that there is a very similar product available at Amazon, which feels almost as good, and has almost the same ingredients (minus the vitamin e), and it is $39.95 for a whopping 32oz! Healthy Vibes Black Label .
So if money is no object, go with the Überlube, otherwise, the Healthy Vibe is a fantastic alternative.
Give it a try, I don't think you will be disappointed!
Last edited: